Real people. Real results.
In the age of technology, we believe that people matter. Our team has tremendous expertise but, most importantly, care about you and your success. While we use cutting-edge technology as part of your experience, we believe our people are our greatest differentiator.
Courtney Davies
Bill Dolan
Bill Meredith
Bryce Bohl
Carol Keliiholokai
Cat Bevier
Cathy Montoya
Chris Stone
Erin Enna
Debbie Hull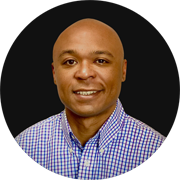 Eji Maxilom
Erik Mora
Ben Weiler
Jean Hall
Jeff Kehne
Jen Adams
Jeremy Robeck
John Beaton
John McGuinness
Kim Nelson
Neil Howe
Marc Koven
Wes Barton
Matt Meyer
Tricia Plaetzer
Michael Robinson
Mike Helmbrecht
Ryan Delaney
Shawn Sullivan
Renae Guetzkow
Paul Halek
Brent Jensen
Ready to work together to transform your business?
Contact us and one of these dedicated Synchronize team members will reach out to create a personalized action plan for you.